Protect Your Real Estate Assets & Investments
If you decide to purchase, sell or rent a property in Italy, the surest way to achieve the smoothest transaction – free of legal pitfalls and entanglements, is to hire a dedicated Italian legal professional, like me, to best protect your real estate assets and investments.
Although the real estate transfer process is legally regulated, it can also be a potentially biased transaction. For this reason, it is a good choice to retain experienced legal consul with familiarity in the Italian real estate process.
Keep in mind that Italian law provides for pre-contractual liability, so in the event that you feel aggrieved by the seller"s unfair behavior, Italian law allows to file charges for the reimbursement of incurred expenses. However, you must retain legal consul in order to do so. Additionally, any person engaging in real estate transactions within Italy should be aware that real estate agents operating within Italy are considered mediators, with their personal commissions associated with the proceedings. For this reason, it is strongly recommended to retain an independent attorney that is not directly associated with an agent immediately involved with the deal.
In Italy, as well as in the US, there are real estate opportunities related to judicial buying and selling, such as foreclosures. While these types of judicial transactions can be very convenient, the entire process is controlled through the courthouses. The procedures for such a transaction are very different from those of a standard real estate transaction and it becomes even more necessary and ultimately indispensable to have professional legal assistance to manage procedural actions and performs proper due diligence on the property before deciding to participate in a transaction.
Another type of real estate action can include properties associated with descendants of Italian emigrants. There are numerous unclaimed properties that, even after many decades, can still be registered to the original property owner. In these cases, the descendant of emigrants may still be able to reclaim their ancestor's property according to Italian succession law. Our Firm retains the legal expertise and consul to properly navigate this legally cumbersome action and assist with reclaiming property that is rightfully yours, according to Italian succession law.
All of these real estate matters can be extremely technical and complicated, which is why you will need professional legal advice and assistance.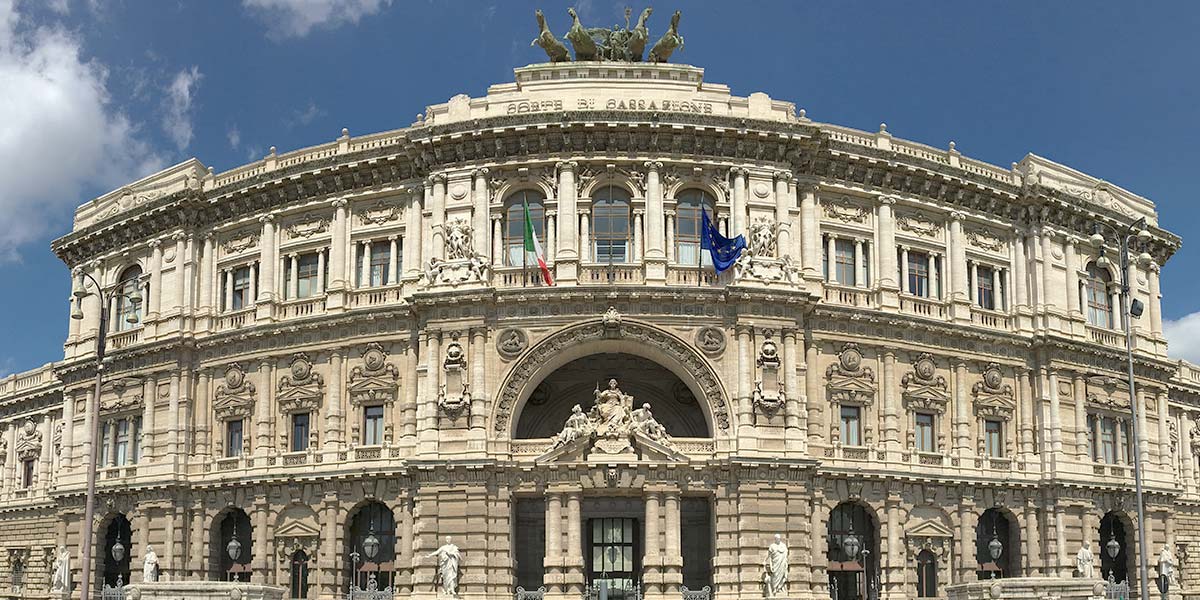 Coco Ruggeri Law Firm has handled hundreds of real estate cases requiring the legal expertise of a competent Italian Real Estate Attorney, and we offer a wide range of services, including support finding a property that is of specific interest.
Coco Ruggeri Law Firm has excellent experience in managing all important details throughout the purchasing or selling process. Our Firm can provide assistance with business communications to other participating parties and attorneys retained to represent their interests. By retaining experienced legal consul potential missteps or unwelcome surprises that can result in loss of money or loss of opportunity can be managed efficiently or avoided entirely.
Our Firm can assist with drafting and reviewing purchase, sale, lease or rental agreements, as well as any other transaction that may arise. Additionally, our Firm retains access to Italian Professional Notaries that can affirm proper documentation as well as notarize documents requiring signatory confirmation, as required by Italian Law. When the time comes to close the deal, the process is smooth and without unwanted surprises.
If you have a real estate issue, contact our Firm to arrange for a consultation and to start managing the many challenges you will surely face conducting your real estate transactions.
Click here to read the Mansion Gobal interview with the Italian Lawyer Adriana Maria Ruggeri.
Contact Now