In-Depth Expertise in Italian Civil Litigation & International Law
The Coco Ruggeri & Associates law firm has a strong historical tradition dating back to the mid 1800"s. This tradition includes several notable jurists who have been members of our ranks while also contributing to the development of the Italian Republic. Coco Ruggeri has included among its numbers Notary Giuseppe Marongiu in Oristano, Senator of the Republic Giovanni Maria Nieddu, Magistrates Bernardino Piga and Francesco Coco (click HERE to see a video from the the Italian National Television RAI), and lawyers Coco Stefano, Adriana Ruggeri, and Maria Claudia Coco.
As our tradition has demonstrated and continues to demonstrate, we are not only practicing lawyers, but also persons of action who live by the law and for the law that we practice.
A key tenant of our law firm"s philosophy is to think creatively and ambitiously while remaining practical and concise in our work. Our deep-rooted tradition allows us to deliver innovative and pragmatic legal solutions and to forge strong client relationships, founded on integrity and on an uncompromising drive to deliver the highest quality legal services. Our firm continually strives to develop lasting relationships with each of our clients, and we continue to receive their praise for unparalleled client focus.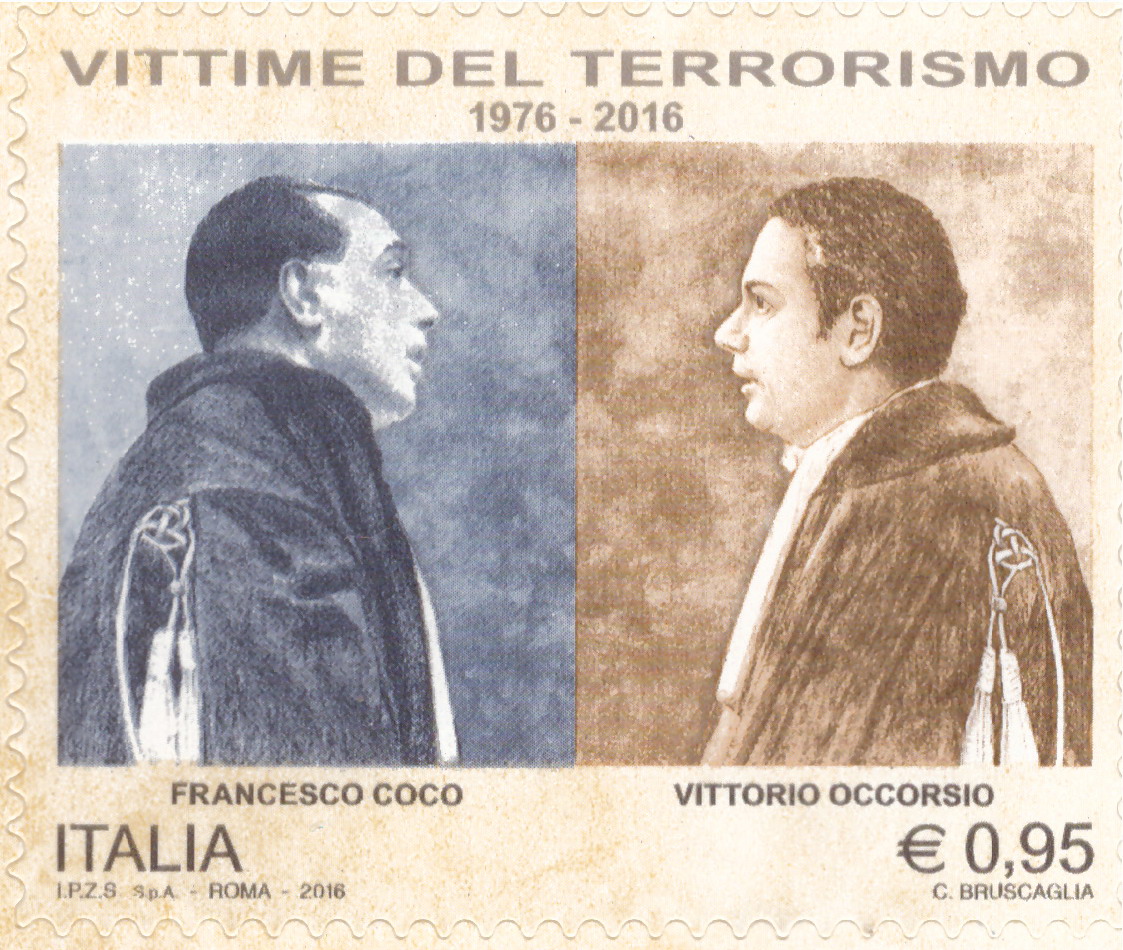 Stamp to Honor Magistrate Francesco Coco
In 2016 the Italian Postal Service issues a series of stamps to commemorate the victims of terrorism, one stamp was issued to honor Magistrate Francesco Coco. He was killed the 8th of June 1976 by the terrorist group "Brigate Rosse". He was Head of the Magistrate Team in Genova and he refused to negotiate with the terrorist group.
---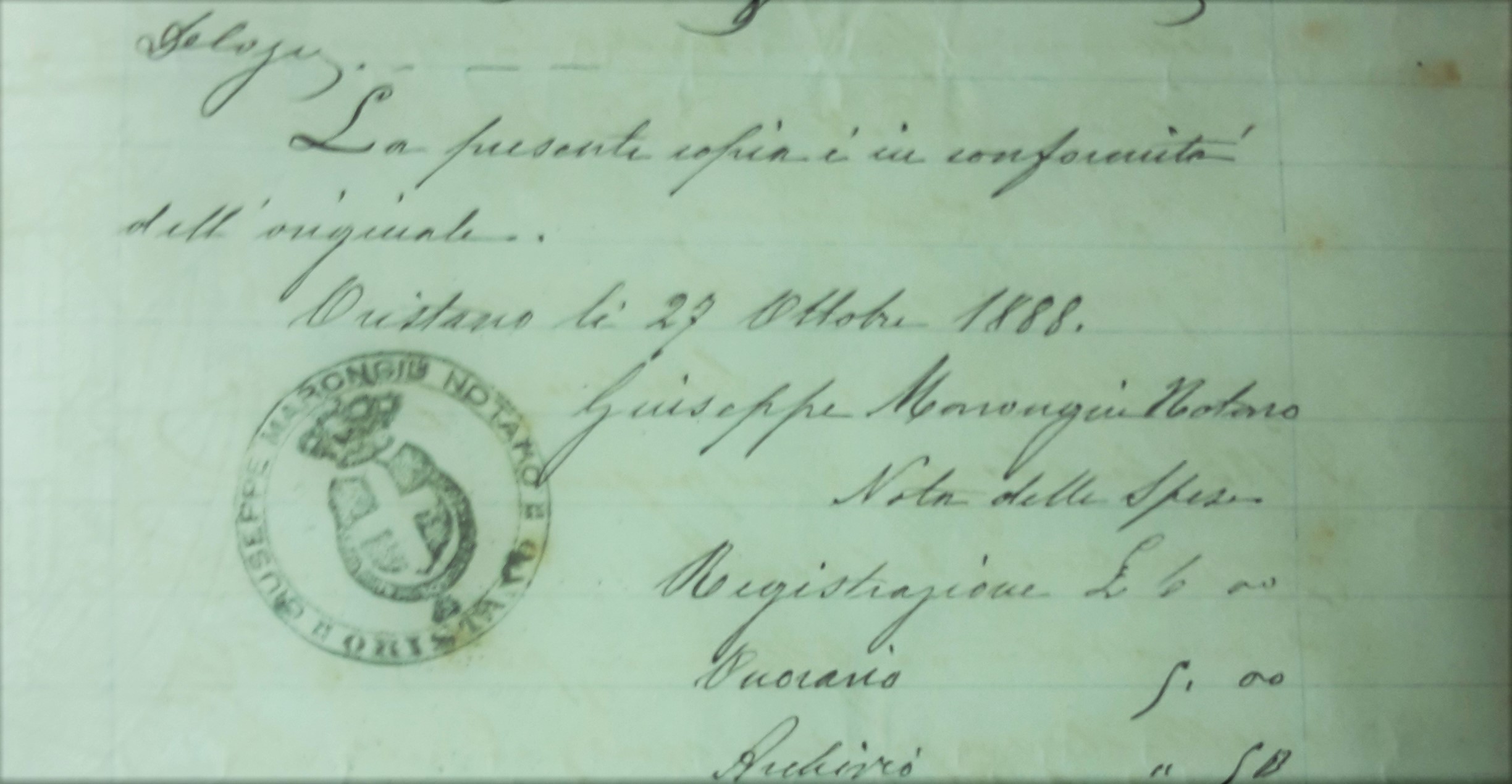 Official Notary Seal of Giuseppe Marongiu
Our office archives contains documents dated back the years 1880. Here on the side the Official Notary Stamp of Giuseppe Marongiu on an official document of 1888.
Adriana Maria Ruggeri, the founding partner of our U.S. branch, has gained in-depth expertise in Italian Civil Litigation and International Law over the course of her twenty-plus year career. She is a member of the International Bar Association (IBA) and a senior member of the Colorado Women"s Bar Association (CWBA). In 2016, Adriana received certification as Italian Foreign Legal Counsel from the Colorado Supreme Court, thereby establishing permanent authorization to practice Italian Law in Colorado, and solidifying Coco Ruggeri"s international vocation. Our firm is also listed as reference for service with the American Embassy in Italy.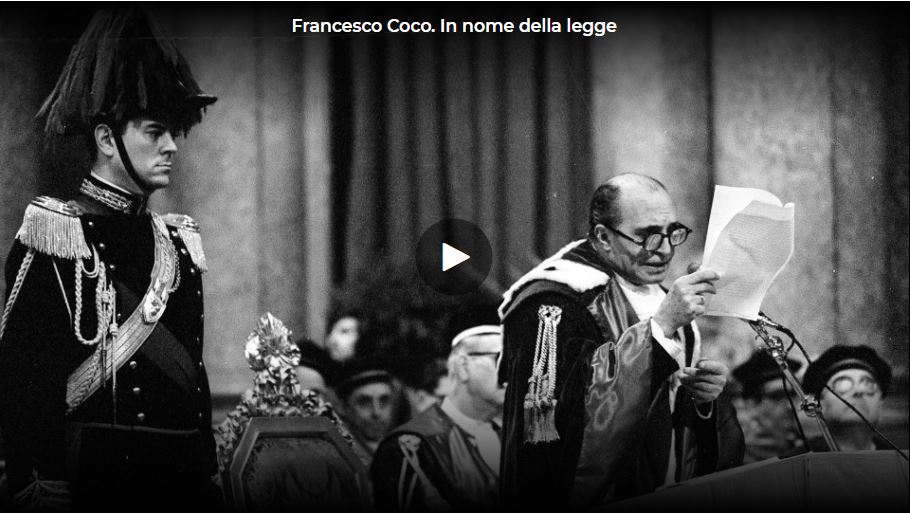 Continuing our strong tradition, our firm"s associate lawyers serve professionally while receiving comprehensive and ongoing training, following the highest standard of competence and professionalism that characterizes our firm.
Coco Ruggeri combines the flexibility and personalized service of a small firm with the expertise of a global practice, meeting and exceeding international legal standards. Currently our firm has offices in Denver, Colorado; and in Rome, Cagliari and Oristano, Italy, allowing us to provide legal assistance to individuals and families living in Italy and the United States, as well as to businesses which operate between the two countries.
Contact us to learn how our attorneys can help you reach your goals. We look forward to meeting you.